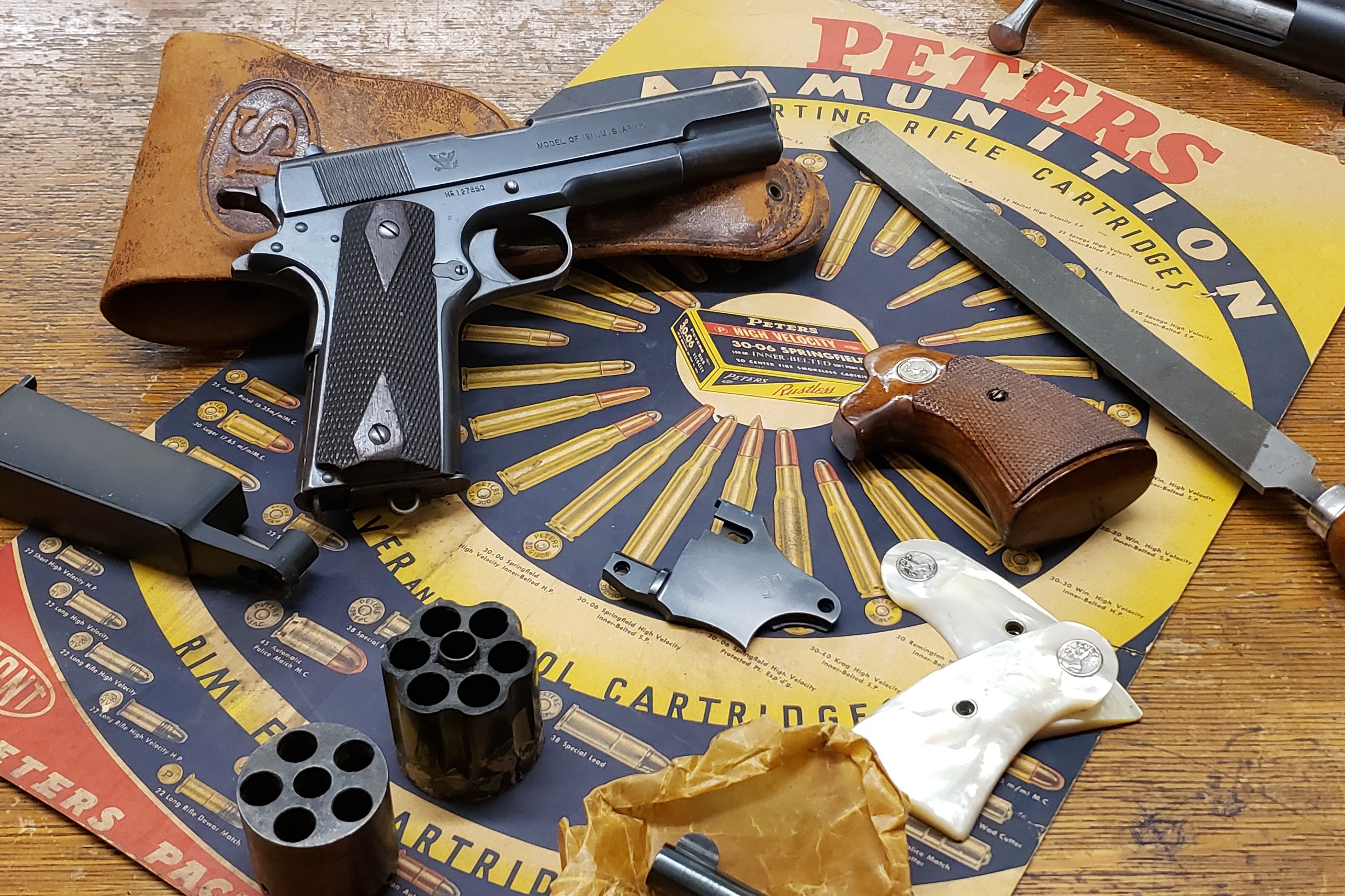 Providing quality gunsmithing services to Northern Kentucky and the Greater Cincinnati area since 1874
gunsmithing services
We provide a full range of custom gunsmithing services to fit your hunting, recreation, or self-defense needs. With over 140 years of experience, we have the knowledge and materials necessary to ensure that you get the most out of your firearm. We repair nearly all firearm makes & models, and specialize in restoring antique and heirloom firearms to their optimal condition.
buy, sell, trade
Schlosser Gunsmithing Co. offers a complete selection of new and used guns for sale. We also encourage trade-ins and pay cash for firearms you may be looking to sell. Stop by the shop and one of our qualified gunsmiths will give you a fair and reasonable estimate of your gun's value.
free consultations
Our gunsmiths offer free no-pressure consultations. We strive to provide honest and accurate assessments of the work and costs required to complete a project. Unfortunately, because every gunsmithing job is unique, we do not provide estimates or quotes over the phone or without seeing the gun. If your firearm needs to be serviced, please bring the gun in and we will gladly discuss your repair options.